Blog
China Visit & the Number 8 Massage
24 August 2017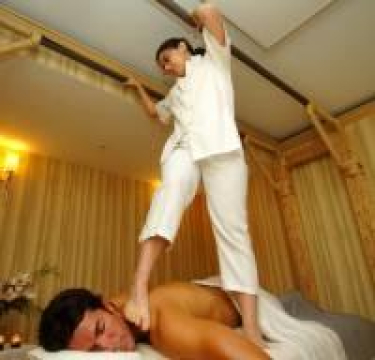 A few short days in China as a quest, to look at some orchards and packhouse/coolstore facility was interesting but the long haul with flight delays and cattle class travel for some of us required a Chinese massage in the evenings. The first night was great, 90 minutes of stimulating and relaxing, mostly foot massage and soaking in warm water. The following evening the boss decided that there was not enough work-out on the body. Well I suspect that he regrets those words.
The next evening the number 8 massage commenced - number 8 because that was the masseuse's client number, but really I think it meant that she was innovative and creative in the execution of the massage.
They started on the feet but tonight they found every pressure point under the foot. Occasional whimpers came from the group, pride keeping us from yelling out STOP. Then came the leg workout, feet thrusted to the groin and knees hard pressed against the table - woe! Full weight of the masseuse leaning into the groin - watch out if you have any extras hanging in that space as they are sure to be compressed! By this time the boss was really starting to whimper, laughing and shouting out geng nan geng nan (harder harder) we just encourage number 8 to adapt her style so there was no constraint.
It's now time to roll over, covered in a crimson silky cloth No 8 started swinging from the ceiling. Starting on the calves she carefully balanced and grinded into the muscles with the foot, moving towards the buttocks, once there using the feet to swiftly attack the gluteus maximus into a frenzy. Up the spine they moved, between each vertebrae a toe was pushed from both sides. When reaching the thorax breathing became difficult - a sensation close to the numbness of suffocating or drowning. Several more treks along the spine and our ordeal changed in to a head massage for the most of us.
However No 8 wasn't giving in. The boss sat at the bottom of the bed while once again the masseuse hung from the ceiling and pummelled her knees into the shoulder without relent until a small man sat at the foot of the bed, bent over promising never to return - all long held tension and stress of the flight diminished.