Welcome
to Hume Pack-N-Cool Limited
Hume Pack-N-Cool Ltd is a Kiwifruit packhouse and coolstorage facility located in the heart of Katikati since 1984.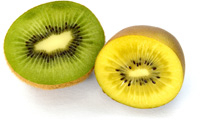 Our vision is to be recognised as innovative visionary leaders in postharvest operations and to inspire efficiency for the maximum benefit of our Growers, Stakeholders and Staff.
We are committed to our Growers, the Kiwifruit industry and community in which we operate. Over the past three decades we have proven our ability to respond to a rapidly changing Kiwifruit environment and played a considerable role in the development of the recent changes, holding Growers and the industry's best interests at the forefront of our involvement.
Today we continue to grow as a company with exceptional staff, innovative technology and effective systems to provide first-class service. It is this, combined with the assistance in all areas that we provide service and advice with a focus on our Growers, which has built trust, loyalty and….great Grower returns!
Hume Pack-N-Cool Ltd has been operating with vision and integrity in the Kiwifruit industry and we strive to continue to be at the forefront, maintaining a position in the top performers in the industry. Come grow with us today!
"Committed to Grower Profit"

Learn how Hume Pack-N-Cool Ltd started, our services, our Team or click here to send us an email.